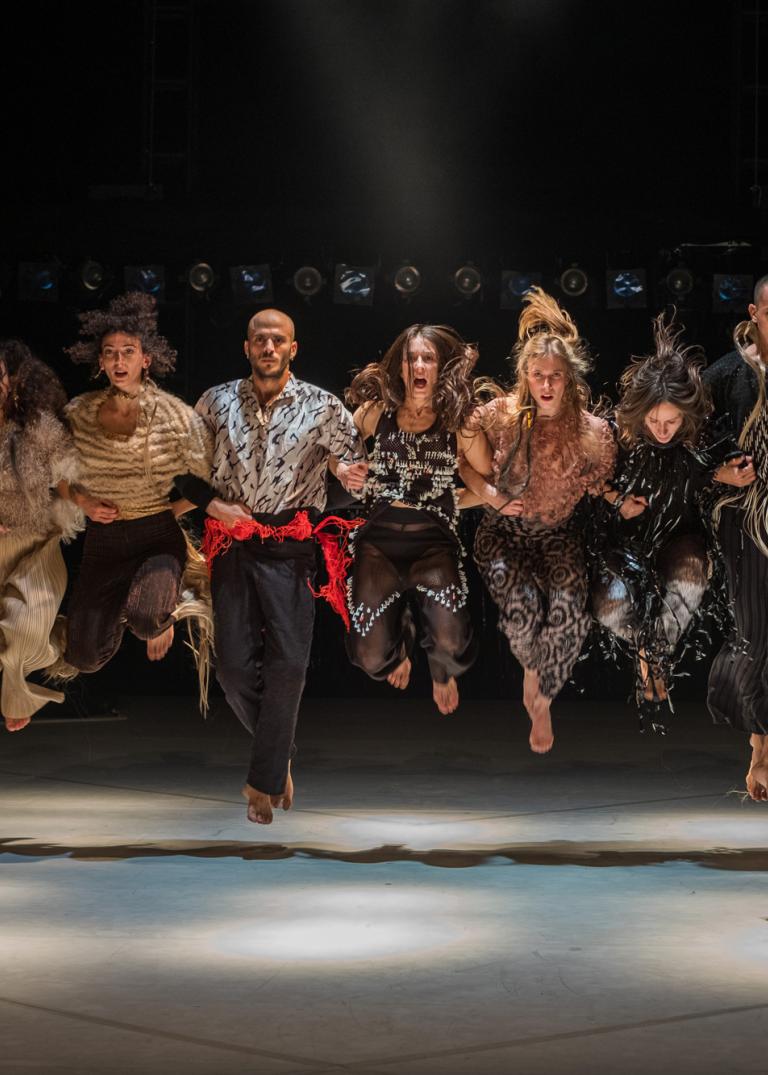 Dance as an essential part of life is the theme of Nafas نفس Dance Festival; with a programme of international guest performances, workshops and talks that pose different perspectives about cultural heritage, how it is to live and work in the diaspora and dance as a forbidden part of life. 
Performances are by Tunisian choreographer Mohamed Toukabri, and عطش ATASH عطش Contemporary Dance Company in a unique collaboration with percussionist Mohammad Reza Mortazavi. Workshops and talks are with the international artists. The festival will be rounded off by live music, food, tea and baklava.
Who gets access to the stage has long been the theme of Skånes Dansteater's annual festivals. In this year's Nafas نفس Dance Festival, the focus is on the space between the global and the local and dance as an essential part of life.
Nafas means breath (a necessity of life) in many languages such as Farsi and Arabic.  
The festival programme is curated by multidisciplinary artist and producer Atoosa Farahmand whose aim is to challenge the norms of contemporary dance; asking questions about what is considered contemporary and what is traditional, if dance reflects society today and what stories are being told on stage? 
In its best form, dance is fluid, malleable and in constant relation to the surrounding society, but how well does dance, through the stories, works and performers that are shown on stage, really reflect society today? 
In the European art world, contemporary dance has often been defined by a narrow set of criteria that can exclude artists and audiences from different cultural backgrounds, making it difficult for them to find space to showcase their work or to feel like it is for them.   
For four days in November, Skånes Dansteater will present two international guest performances that explore, each from their unique perspective, cultural diversity, heritage and forbidden dancing and movements. Both works consider what is contemporary and what is traditional. For the final night of the festival, you are invited to celebrate the local, in a night of dancing, music, tea and food.  
There will also be workshops and talks, live music, food, tea and baklava. 
The festival is a place to meet new people and international and local artists on stage or in the dance studio, and to experience new perspectives to contemporary dance.  
Welcome to Nafas نفس Dance Festival at Skånes Dansteater!