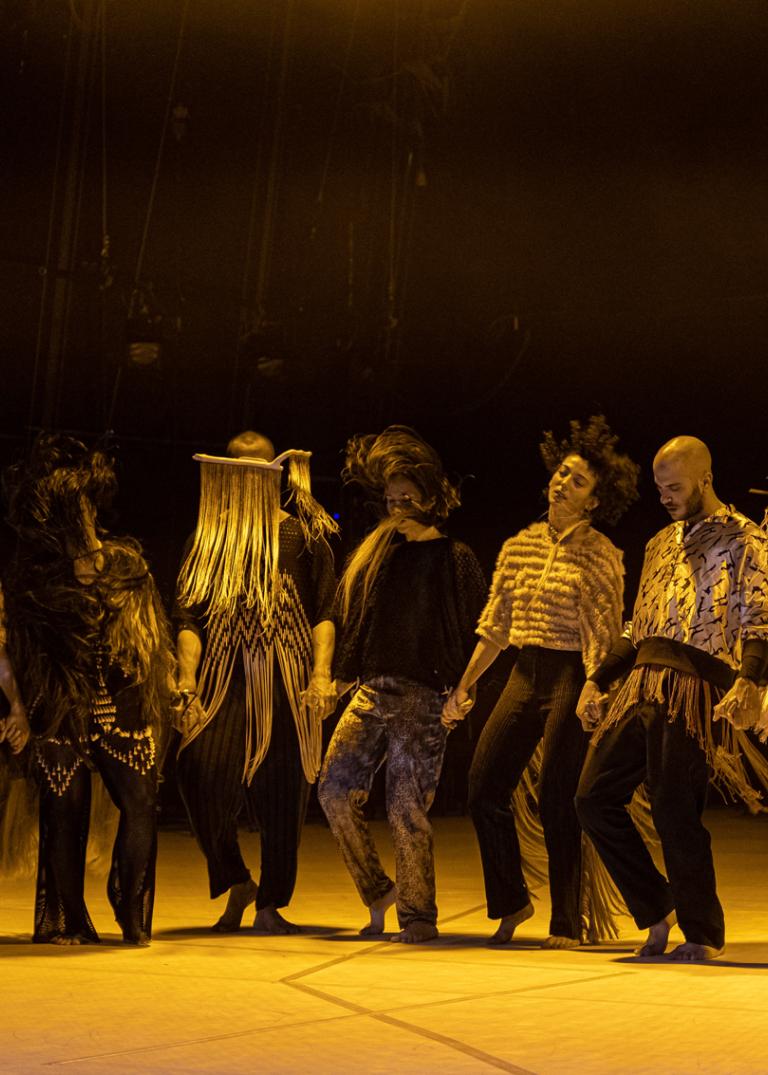 Performances
---
17 November
TARAB
Five dancers unite in the odd rhythmic patterns of the pre-Islamic cultural heritage of the Middle East. All accented and enhanced by daf and tombak player Mohammad Reza Mortazavi playing live on stage. 
Part of Nafas نفس Dance festival.
In TARAB, the third part of a trilogy, contemporary dance company عطش ATASH عطش focuses on unexplored, underrepresented and, at times forbidden dances, healing ceremonies and odd rhythmic patterns, from the pre-Islamic cultural heritage of the ethnic groups living in West and Central Asia. Dance cosmologies, for example Sama, Ghare Pire Zhan, Hatan and Afar have undergone several Euro-colonial and Islamic translations, where women who were its main bearers were reduced to sexualised entertainment dancers or forbidden from performing them altogether
Accompanied by the complex rhythms of virtuoso percussionist Mohammad Reza Mortazavi, five dancers embody these millennia-old movement materials.  
TARAB is about imagining a possible dialogue between these dance worlds and the contemporary dance language without shying away from the colonial dynamics between the two. 'Tarab' occurs when a body is gripped by music.
After the performance, there will be a discussion with the artists, hosted by choreographer Gwyn Emberton.  
The performance is a part of Forbidden culture week.
Category

Performances

Dates

17 November

Age

Recommended from 13 years

Duration

75 min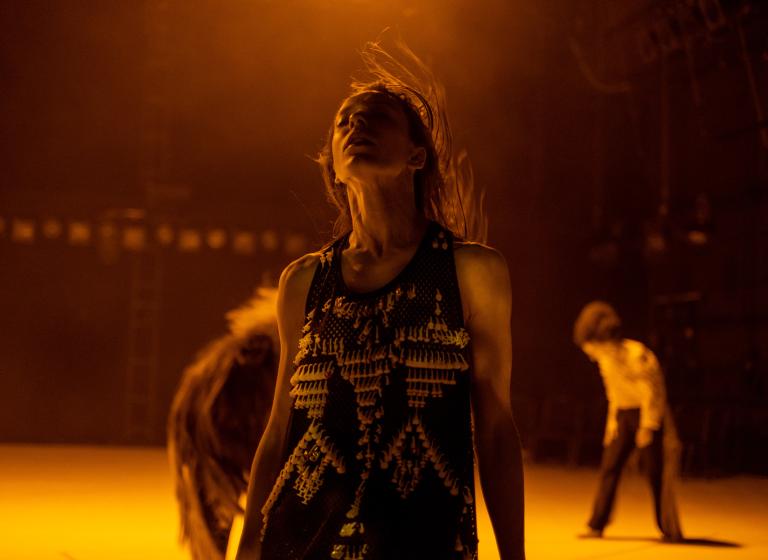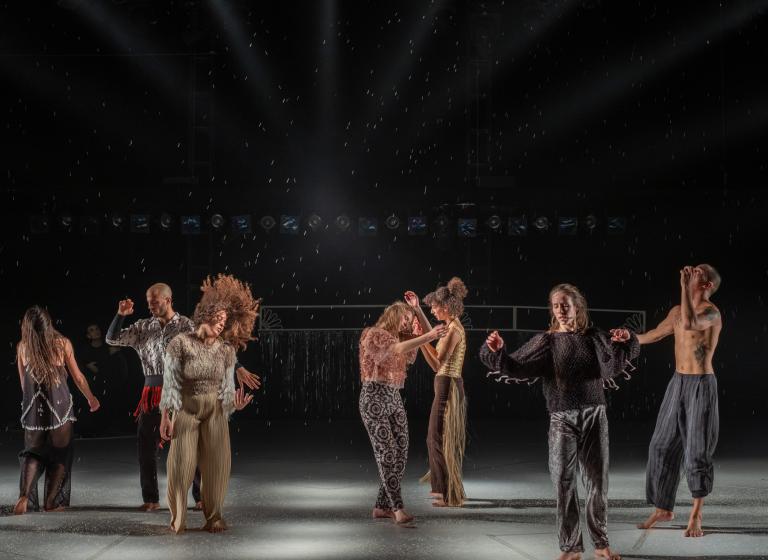 Photos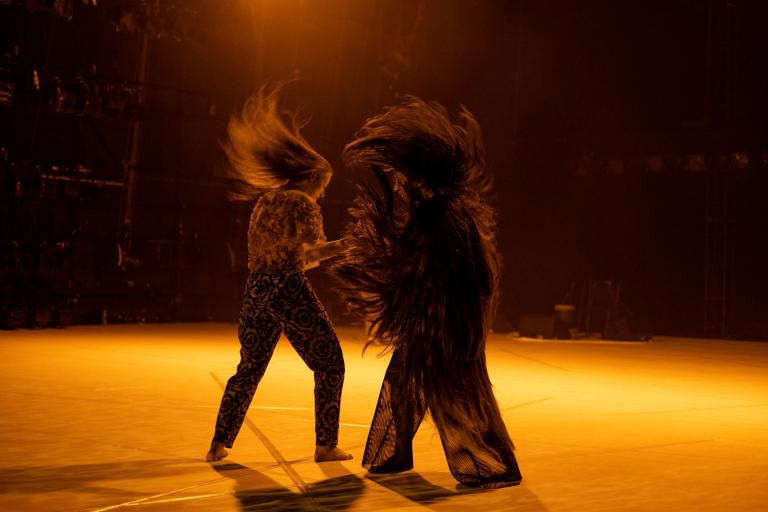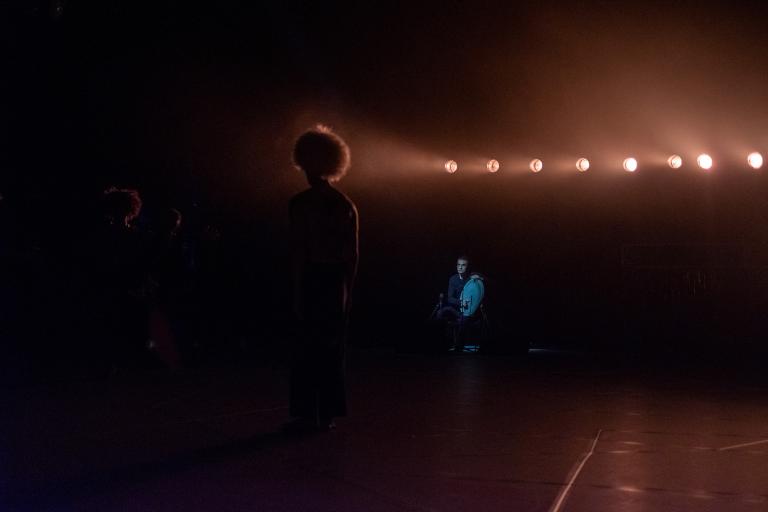 Film
Trailer Nafas نفس Dance festival
Nafas فس Dance Festival, introduction